Movies Chambersburg, PA
Movie screen made possible by Summit Health.
Groups, please call the Box Office at 717-263-0202 M-F 11am-4pm.
Check out our new surround sound system!
Enjoy at an additional cost:

Popcorn, Candy, Soda, Bottled Water
Beer & Wine will be sold for evening movies
Saturday, October 29, 2022 | 9:00pm
ROCKY HORROR PICTURE SHOW:
The Movie Experience
Presented by:
Celebrate Halloween Eve by joining our Rocky Horror Picture Show "Experience" on October 29! Dress as your favorite RH character, and participate in the fun audience activities while the movie is running!
Please note there are certain materials (i.e. anything in a can, ALL liquids) which are NOT allowed. Please view the pdf linked below for more details, and check this page periodically as more specific details of what is and is not allowed may be posted. We want you to have FUN while watching the movie and participating in the follow-along-activities including Doing the Time Warp! Who knows, we might even do it twice!
Costume parade takes place at 9pm, before the movie begins.
$5 Participation Prop Bags will be available until they run out; first come, first serve. Beer, wine, non-alcoholic drinks & concessions will also be available.
Rated R | Movie Running Time 1 hour 40 minutes
TICKETS ON-SALE TO THE PUBLIC AUGUST 15, 2022!!
Ticket Prices
$10*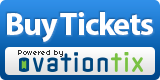 *additional $3 processing fee
Saturday, December 3, 2022 | Party 11:00am, Movie 12:00pm
THE POLAR EXPRESS
PAJAMA PARTY & MOVIE
Presented by:
Come watch The Polar Express on the big screen in your comfiest pajamas with friends and family! Young children and their families will enjoy the Capitol's "Pajama Party" including a hot cocoa bar, inspired by the scene in the movie! This classic Christmas story, inspired by the 1985 storybook, has been enjoyed by children year after year!
Ticket cost includes movie and one free cup of hot cocoa. Additional cups of cocoa and concessions will be available for purchase.
ADVANCE TICKET PURCHASE IS REQUIRED FOR THIS EVENT; ONLY 250 AVAILABLE!! Tickets will not be available at doors or online the day of the event, so make sure to purchase your tickets early!
Rated G | Movie Running Time 1 hour 40 minutes
TICKETS ON-SALE TO THE PUBLIC AUGUST 15, 2022!!
Ticket Prices
$15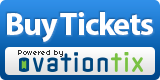 Thursday, December 22, 2022 | 3:00pm & 6:30pm
WHITE CHRISTMAS
AND HOLIDAY SOCIAL
Presented by:
It's become a Capitol Theatre tradition to show this wonderful, tune-filled, family Christmas movie featuring Danny Kaye, Bing Crosby, Rosemary Clooney, and Vera Ellen, over the past several years. For many, this 1954 nostalgic and classic Christmas movie event is a staple in December. Patrons can stay after the 3:00pm showing or come before the 6:30pm showing for social mingling, festive holiday treats, adult beverages, and non-alcoholic drinks. Santa will also stopping by!
| Movie Running Time 2 hours
TICKETS ON-SALE TO THE PUBLIC AUGUST 15, 2022!!
Ticket Prices
$5 AT THE DOOR ONLY