Live Shows, Movies, & Events Chambersburg, PA
SCROLL DOWN to view all shows, movies & events. To purchase tickets, click on the blue buy tickets button or call/visit the Box Office (717) 263-0202 M-F 11am-4pm and one hour prior to show time unless otherwise noted.
Donate Here
Saturday, June 11, 2022 | 2:00pm & 6:30pm
SNOW WHITE BALLET
Presented by: CHAMBERSBURG BALLET THEATRE SCHOOL
The Chambersburg Ballet proudly presents the timeless fairy tale, "Snow White." With portions performed in blacklight, the production features both local and professional dancers. There are two opportunities to see the ballet choreographed by Chambersburg Ballet's Artistic Director, Lavinia Reid.
Who's the 'fairest of them all?' A fairy tale of a jealous and evil Queen, her beautiful stepdaughter, a poisoned apple, and true love's kiss from a handsome Prince.
Ticket Prices Adults: $18* | Students age 6 – College w/ID: $12* | Children 5 & under: $10*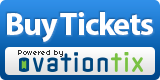 *additional processing fees will apply
Call the Box Office @ 717.263.0202 for Group Discount (10+)
Saturday, July 9, 2022 | 4:00pm-8:00pm
21+ BACKLOT BLAST
Presented by:
Diamond Sponsor:
Gold Sponsor:
Outdoor fundraising event to benefit the Capitol Theatre Center with The Reagan Years; food trucks; beer; wine; and non-alcoholic drinks. Bring a lawn chair as you enjoy the afternoon/evening in our backlot!
No one under the age of 21 will be admitted. ID Required.
TICKETS ON SALE NOW!!!
$20* (All event admissions)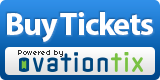 *additional processing fees will apply
When purchasing tickets on-line a minimum $1.00 convenience fee will be added per transaction (not per ticket). All Sales are final. NO Cash or Credit Refunds will be given. If you need to change a performance date, there will be a $2.00 fee for each ticket moved or changed.
No changes in group sales once the sale is finalized. Group sales are only done through the box office with a minimum of 10 or more per group qualifies as a group sale. Only one method of payment will be accepted, and group sales must be done in advance.